Artie Regan- Founder, CEO & President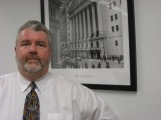 Mr. Regan is the President & CEO of Regan & Associates, Inc. founded by him in 1991. He has had numerous articles published on shareholder related matters. He was previously the President of David Francis & Co., Inc. and a Vice President at Morrow & Co, Inc., both proxy solicitation firms; Education: BS in Management & Organizational Behavior from NYU (1984); He also formerly served as an outside director and Corporate Secretary for US Wats, Inc. a Bala-Cynwyd, PA based publicly held telecommunications firm until that firm was merged out of existence.
---
James M Dougan- Executive Vice President


Jim has been with Regan & Associates for 16 years and has used his multifaceted talent and knowledge of the nuts and bolts of the industry to simply "Get the Job Done". He oversees all aspects of the solicitation process providing the intelligence to assist our clients in understanding the relevant data, and in avoiding or overcoming challenging vote situations. Charged with handling the day to day operations of the firm, Jim has been responsible for the many successes that the firm has achieved over the years and he maintains good relations with Institutional Holders, Community Bankers, Brokers, lawyers, and Transfer Agents and is noted for his expertise on complex voting Issues. Jim graduated from Keane University in New Jersey with a BS in Management Science.
---
Gary Vance Thomas - Senior Vice President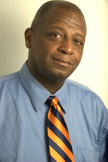 Gary has over 25 years of experience in the Banking, Financial Services, Telecommunications and Shareholder Services Industry. He has conducted extensive SEC financial research for clients and he developed and marketed training seminars that detailed the intricacies of the SEC & EDGAR filings. He has also been responsible for the development and implementation of various Customer / Shareholder Service managed call programs. Gary attended Pace University's New York campus where he majored in economics.
---
Maria Boncimino - Chief Information Officer


Maria has ten years of IT experience, specializing in IT communications and all things related to the Internet including the newly developed web analytics industry. She also has 15 years of data analysis experience and was published in a scholarly psychology journal as an undergraduate for her research conducted at Stony Brook University her alma mater, where she supervised a psychology research laboratory and taught several classes. She began her career working for CUNY as a college assistant and within 3 years was managing her own department at their Central office. Maria has worked for such companies as Marvel Entertainment and ESPN and enjoys constantly learning new technologies.
---
Ashely Dorman - Account Executive

Ashley plays an intricate role in leading our shareholder outreach programs. She maintains a comprehensive knowledge of our Inbound / Outbound campaigns and interacts with both Institutional and individual investors. Ashley graduated from New York University where she majored in English.
---